Maintenance-Free St. George Landscape Project - Copper Scuppers and Fire Bowls in The Ledges
Maintenance-free landscape on a large lot is a challenge. Traditionally, space means grass, trees, or a garden, and all require maintenance. And that type of landscaping in St. George can take a lot of work to keep it looking good. But artificial grass, pavers, fire features, a hot tub, porcelain tiles, and low-maintenance plants can fill a large space and create a unique outdoor entertaining space if done right.
That was the challenge we faced at this home in the Ledges of St. George. And we think we overcame this St. George Landscape challenge very successfully. The centerpiece of the project is a fire and water feature with three scuppers. This creates a beautiful cascading water look and sound. We added two fire bowls to the water feature. And we created an eye-catching and conversation-inducing feature that draws you into the space.
It's a bit different from the other water and fire feature we recently completed. That project featured lava rocks and a more natural look. While this feature is more clean and modern.
No matter the look and feel of the prominent feature in your landscape, it's important to find an element to draw in visitors to your outdoor space and provide a focal point for your landscape.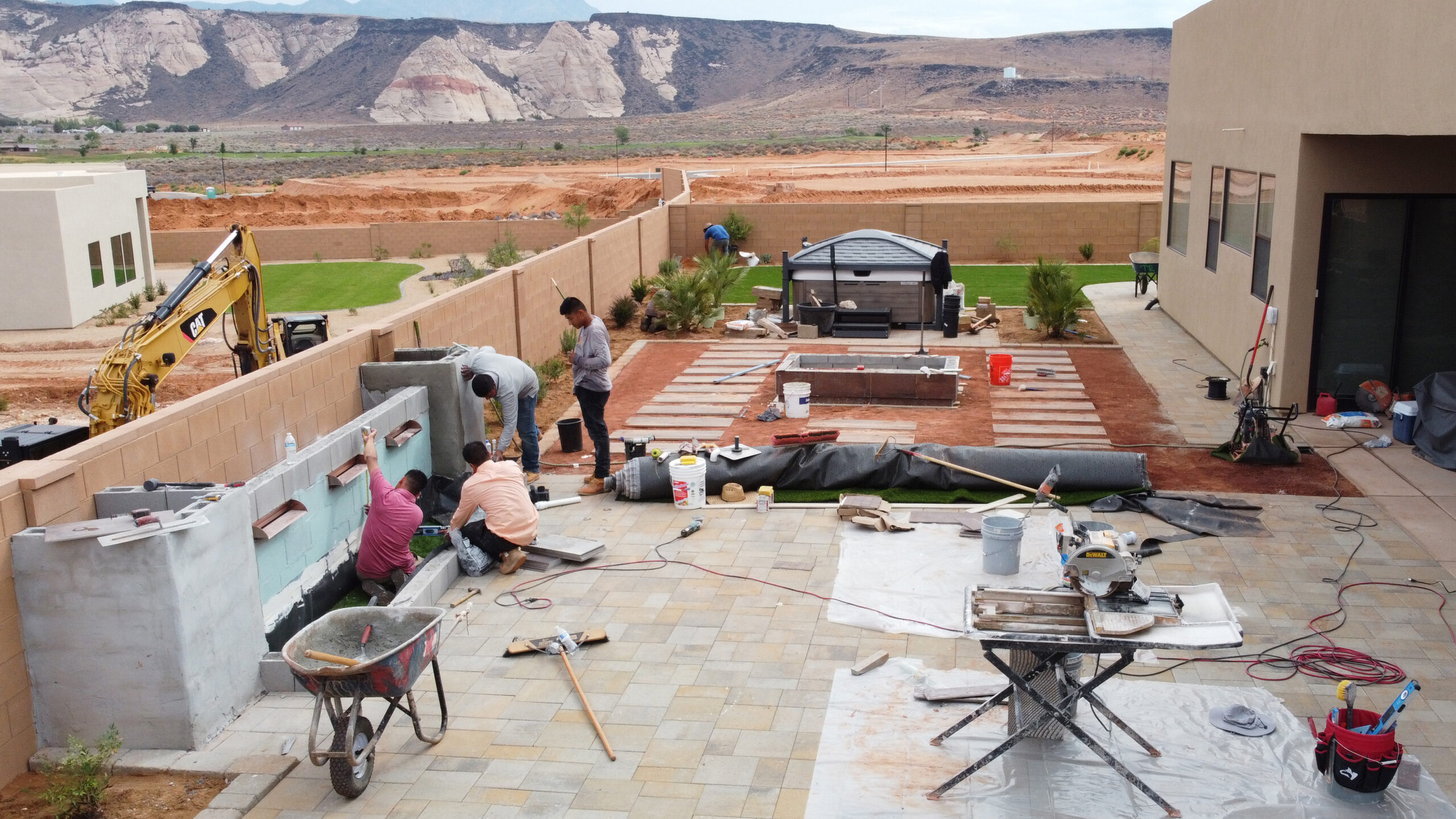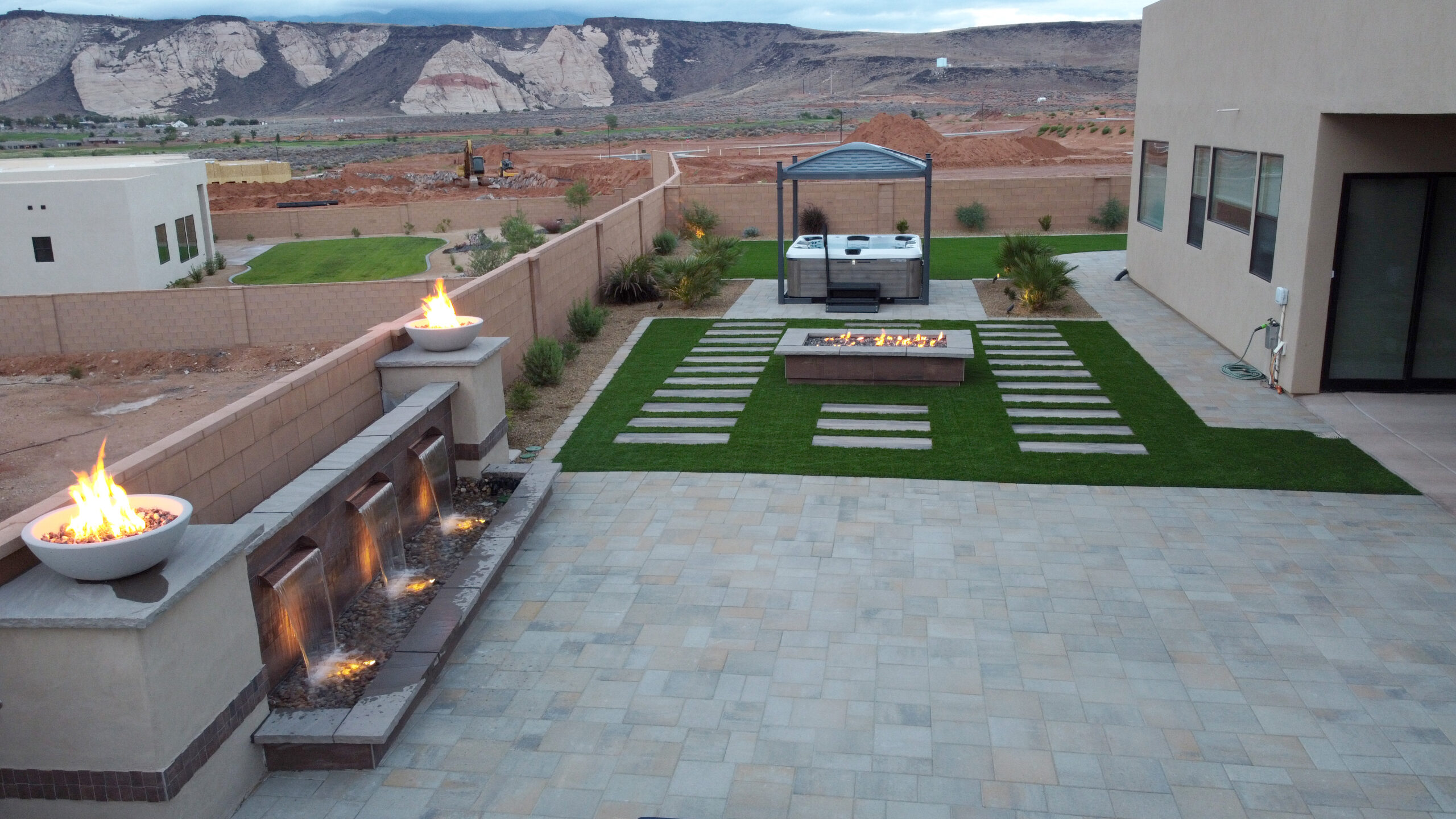 Maintenance-Free St. George Landscape
Xeriscape and artificial turf are the two cornerstones of a great-looking but maintenance-free landscape.
Additionally, avoiding trees that produce an abundance of leaves to rake can keep maintenance down. As well as creating an irrigation system that properly waters your plants but doesn't provide excess water allowing weeds to take root can help keep yard care easy.
Choosing the right plants for your plant hardiness zone but keeping in mind maintenance requirements is a task we here at True Roots are expert.
Artificial Turf
Large areas of artificial turf can be a challenge to install. Seams need to line up perfectly. And the larger the area, the more opportunity for small mistakes to become large and obvious to the eye.
At True Roots, our expert installers are extremely adept at hiding seams. We create a truly natural look in your maintenance-free landscape.
If you have a project you'd like to discuss contact us today. Let's get started on your dream backyard!