5 Tips For Landscaping in St. George.
St. George and Southern Utah are home to some of the most stunning landscapes in the world. With its red rock formations, canyons, and stunning vistas, the region is a popular destination for tourists and nature lovers alike. However, landscaping in St. George and Southern Utah can be challenging due to the unique climate and geology of the area. So we have five tips to help you design the perfect St. George landscape.
1. Utilize Native & Well Adapted Plants in Your St. George Landscape
There are quite a few native plants that are adapted to the local climate and soil conditions and require less water and maintenance than non-native species. Some popular native plants in Southern Utah include sagebrush, rabbitbrush, creosote, and a wide variety of yucca, cacti, and other desert shrubs. These plants not only thrive in the region but also provide food and habitat for local wildlife. You can also utilize other non-native plants that are well adapted to our climate because they are native to similar climates. Mexican Fan Palms, a more cold hardy palm from northern Mexico, for example. They can thrive in a St. Georeg Landscape as long as we don't see an unusually long period of freezing temperatures. Gopher plants from the Mediterranean and a number of plants and grasses native to west Texas like the red yucca will also thrive in southern Utah landscapes.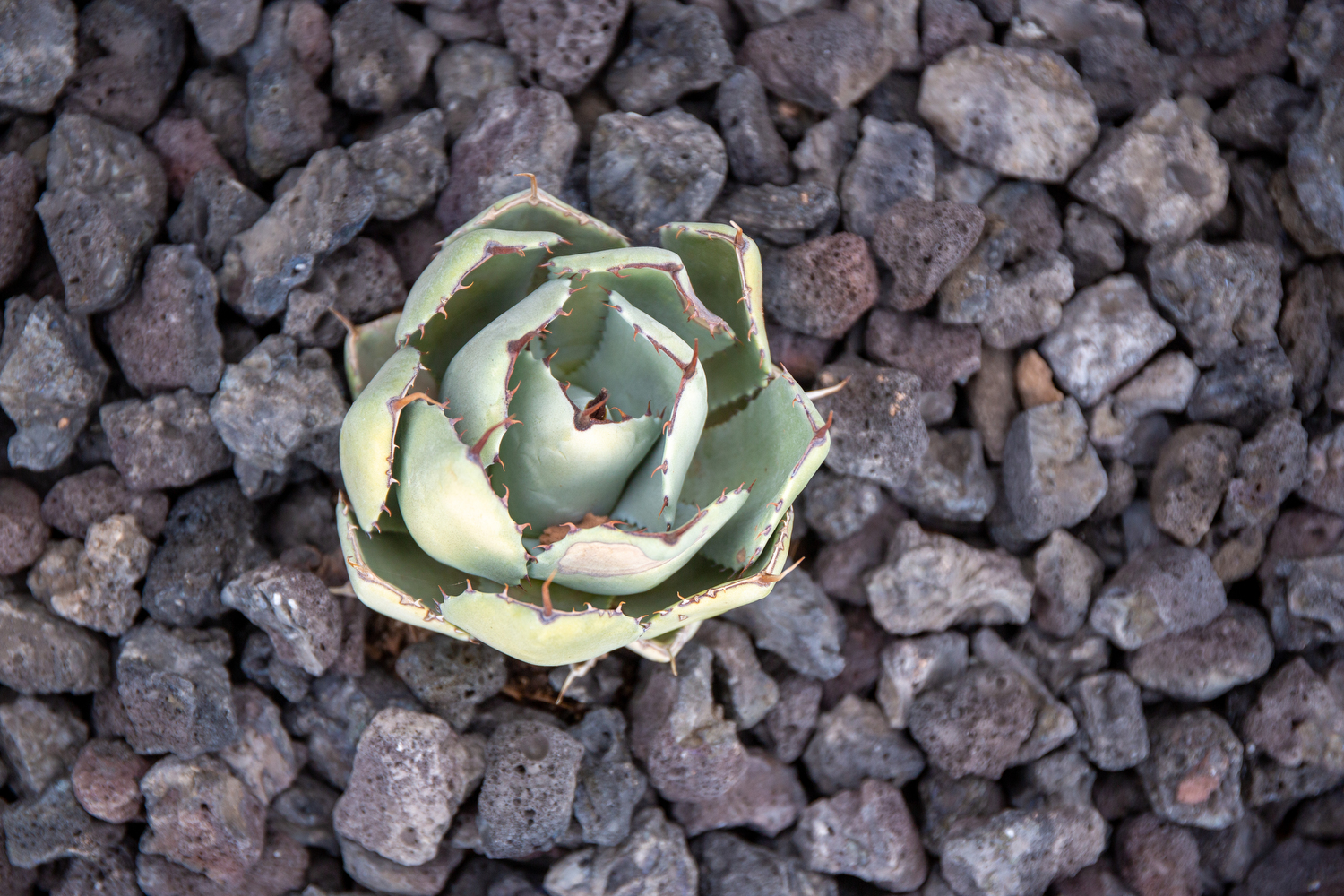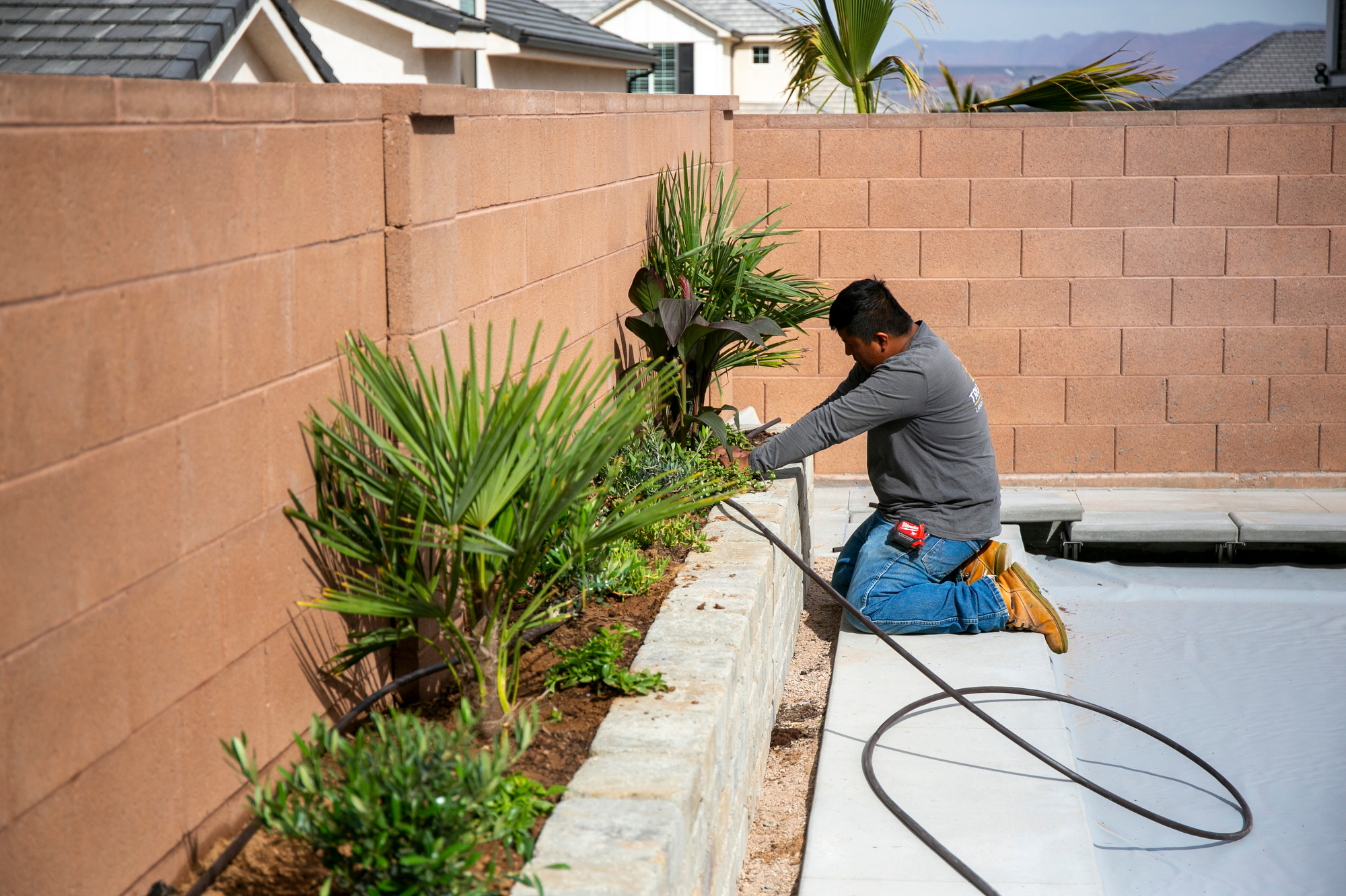 3. Incorporation Hardscaping into Your St. George Landscape
Hardscaping refers to the use of non-living materials such as rocks, boulders, and pavers in landscaping design. In Southern Utah, hardscaping can be particularly effective in creating a natural-looking landscape that blends with the surrounding environment. For example, using local rocks and boulders can create a sense of continuity with the natural landscape, while pavers and concrete can help prevent erosion and provide a stable surface for walking.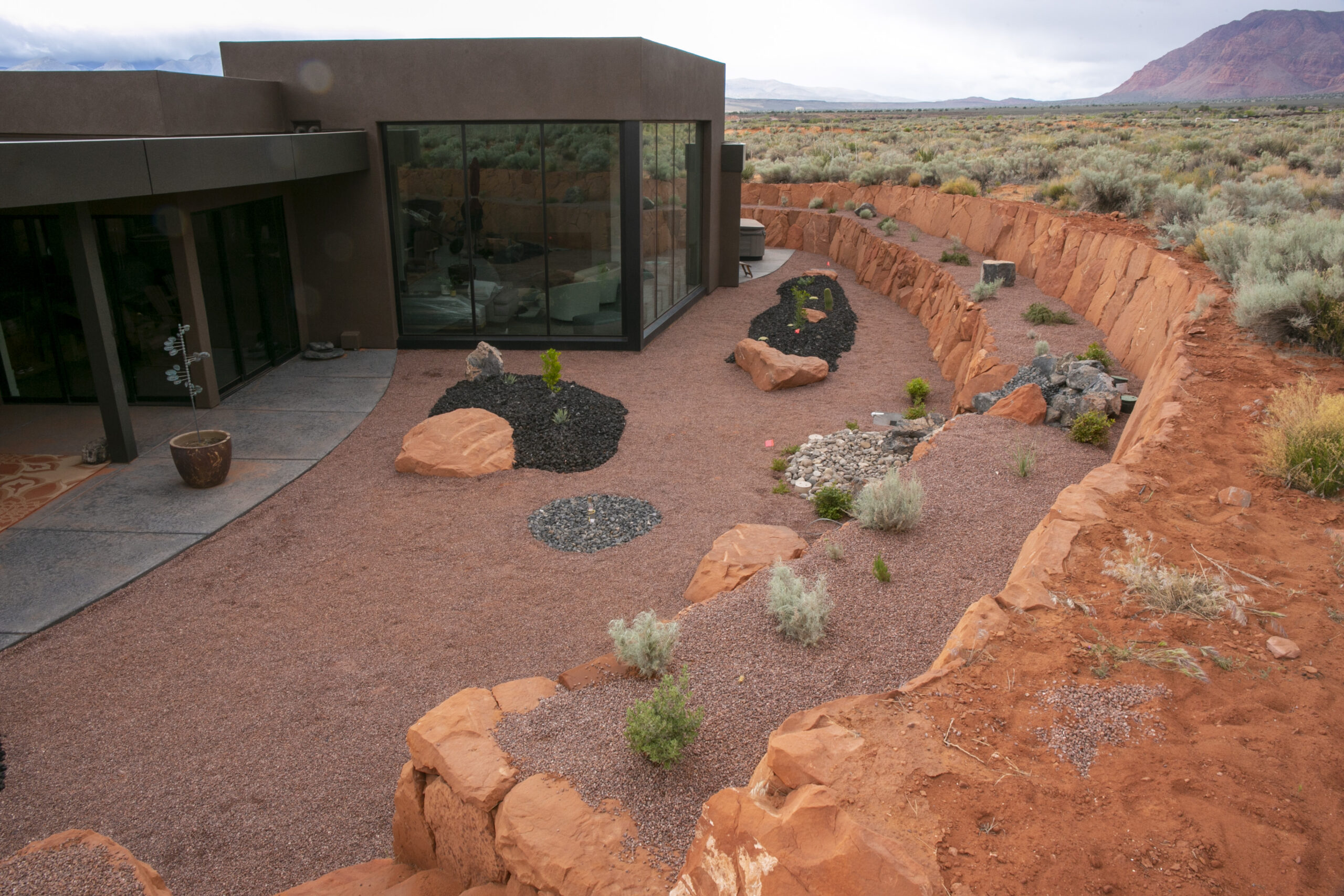 Southern Utah receives a lot of sunshine, which can be both a blessing and a curse when it comes to landscaping in St. George. While the sun is necessary for plant growth, too much exposure can lead to dehydration and sunburn. When planning your landscape, consider the sun exposure of each area and choose plants that can tolerate the amount of light they will receive.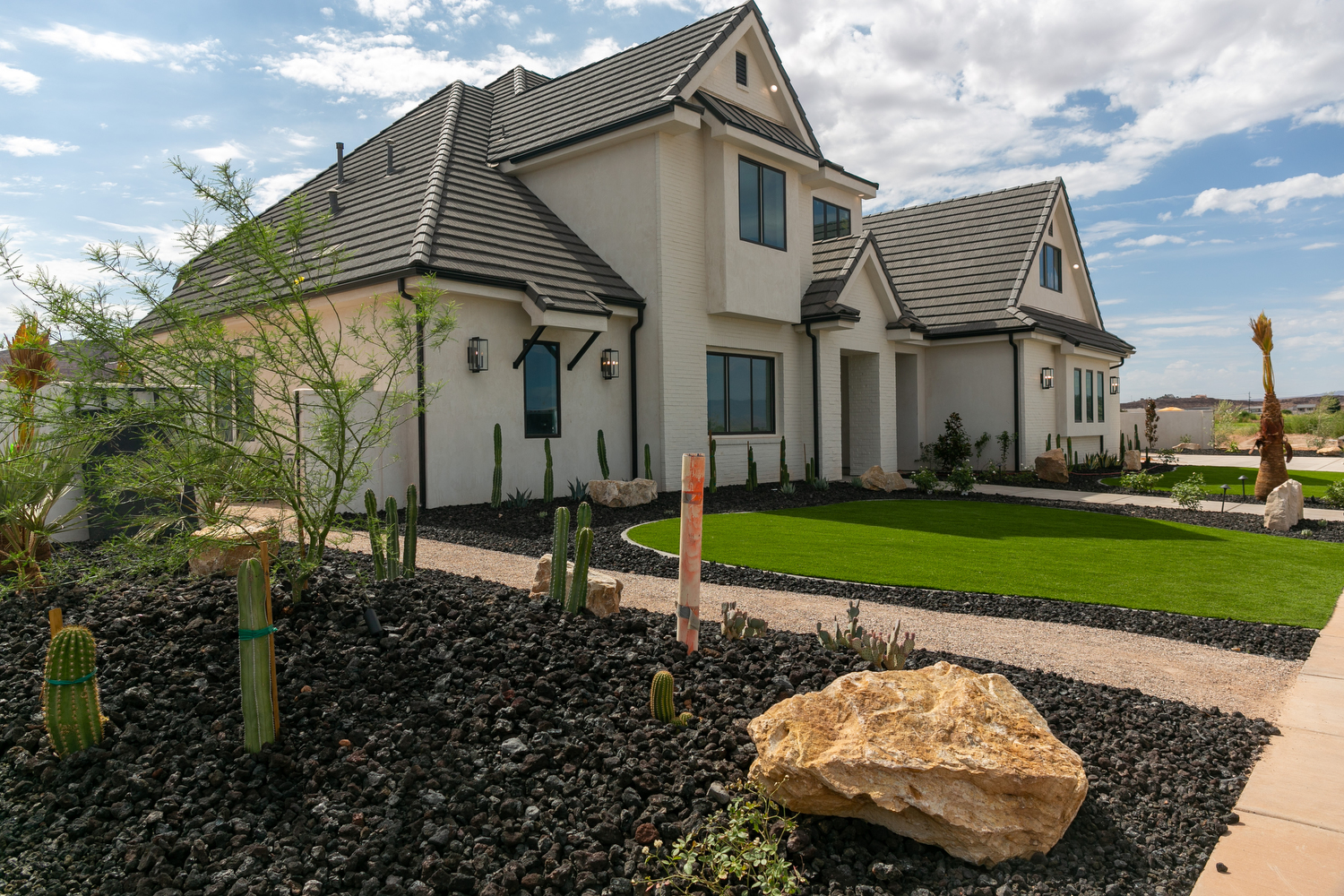 5. Consider Artificial Turf Instead of Grass
Anyone who's tried to keep a lawn green in the heat of a St. George summer knows how difficult lawn maintenance can be in southern Utah.
Adding to the difficulty are the effects of drought and climate change and the need for water conservation in the region. Many municipalities, including St. George, Washington, and other Southern Utah cities, are also limiting the amount of purely decorative grass a home can have.
So it makes sense to use less water, lower your water bill, and reduce your yard maintenance requirements by installing artificial turf in your St. George landscape.
You can build putting greens and lawns for the grandkids to throw the baseball around all without the hassle of mowing and fertilizing.