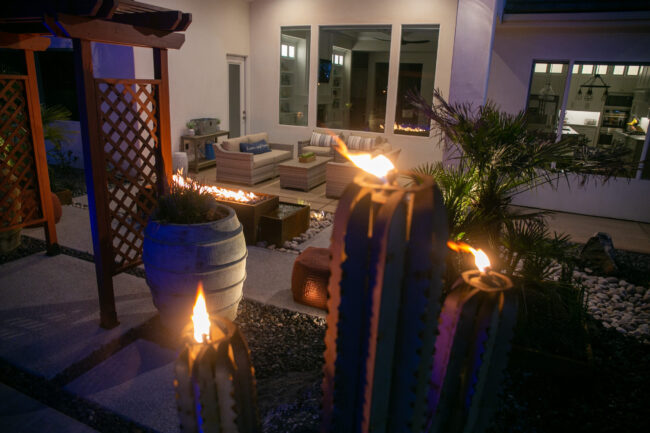 We love it when a client comes to us with unique ideas – like landscaping with corten steel – the results can be amazing!
Dan and Kristalee already had a pretty spectacular backyard. But a spa and a built-in pickleball court were the dominant features. They wanted to shift the focus to their new pool and a sitting area closer to the home. So they wanted to do what they could to hide the pickleball court and spa.
Their solution was corten steel or "weathered steel" planters.